Contra Mundum
By: Psychedelic_62

If I should take a step nearer
It would change my life forever
If I should enter this gate
It would then seal my fate

A vow to love you and stay true
A promise to be there for when you're blue
To hold on and lovingly bear
All that life cares to offer

No, it scares me not
To find out what
Life would be like
With us side by side

If that step should mean being forever yours
I am willing to do through that course
Contra mundum, my love
You're my lifeline from above

chat!
(c) 2002

She's the Swan of my Dreams
By: Linnet

The swan of my dreams,
White as the paper I write upon,
Soft as a mothers touch,
But still...I cannot hold her.

Her wings are strong with love,
I know they will wait only for me,
Until I sleep, until I dream,
Only then will they wrap themselves around my thoughts.

I cannot feel her true warmth for my waking hour,
I feel her softness only while I slumber,
Her feathers are of only the purest white,
But they are by no means as pure as her love.

Karma
By: Alyce Liddell

When the skies seem their darkest,
and the sun had been gone for days. I was swept back in a warm wave of friendship.
Sometimes the windows are dark,
and the house is vacant,
but it seems that the guests always know when to arrive.
The vital things that keep you alive,
are always the smallest.
The things often untouchable by the naked eye.
Things untouchable by the naked skin.
All that is within.
And all that is around. These are the things that never make a sound.
So hard to see
left to be unacknowledged.
But today I saw the DAWN!
When all these things come to light,
to be seen in all their glory.
If heard nothing, hear my story.
Look closely my friend, and give love where it is received.
For the rewards are great,
and the happiness they create is irreplaceable.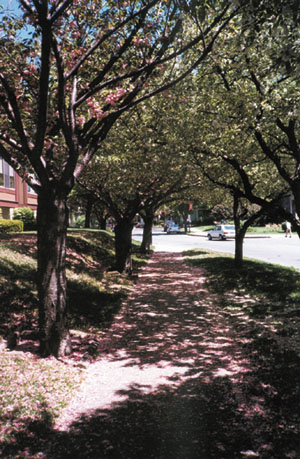 A Nations Hope
By: Fox

Our hearts are many
our views so few
in eyes we see
so many are blue
in the light of darkness
our lives are threatened
this we face
as we're trained to do
into battle we ride
under the red, white, and blue
for we are the best
so proud and elite
and ideals we'll defend
as we are the rangers
combat our creed
as honor we heed.
Can't Find the Words
By: Alyce Liddell

How do you find the words to express
A happiness so subtle?
How do you find the words
To explain this gentle grin?
How do you find the words
To express the fear of losing it,
Or the fear of letting it begin?
How do you find the words
To express truths unsaid?
You forget trying to find the words,
And put the thoughts to bed.

Poetry
By: Katie Hill

I never gave you a second glace,
Until you got on that dance floor,
You waved,
Smiled,
And began to dance.
The way you moved your feet,
How your body moved.
I couldn't move my eyes,
They were stuck to only you.
When the music came to an end,
The applause thundered loud and long.
Yet I stayed still as stone.
Knowing in my heart,
That I wanted you all alone.
Walking off the dance floor,
Coming straight to me.
My mouth dry as the desert,
Knees starting to shake.
Mind beginning to focus,
On the memories I know we'll make.
Reflect
By: Erica R.L.

On that day
we smiled at eachother
with tears in our eyes


On that day
I couldn't not leave you,everyone,
everything I knew.

I was hopeful, scared, excited
and nearly regretting
all at once

On that day I knew that you loved me
at least as much as someone like you can love
someone such as me,
such as anyone.

I wondered how I could let you go
and still feel your arms as I pulled away,
waved goodbye
turned my back.

I traded the merchant memories and emotions for
a prosperous future

"I will not stay"
"I will not wait for my future
to tap me on the shoulder"
The days matra.

And now...
your now,
my now,

seperate.


My fault,
Your fault,
Our fault.

But not a single tear fell for you.

My smile is wider now
My laugh is louder

Because today is everything that day wasn't.
Complete.
Someone else.
Better.
The definition of I love you.

At least to me.




Forgotten Memories
By: Linnet

Often I pause from my daily chore and recollect my thoughts,
I would sit in the afternoon haze not a care in the world,
Reading a book with the sun beating her rays down hard upon me.
These are the feelings I thought I had lost in a cloud of dust forever.
"They're only memories", I would say to myself.
But inside, I knew truly that they are more than "only".
Whether they're good memories or bad, if nothing else, they are mine to hold.
I will always hold memories not close to my heart, but inside it.
Here they will always be safe from any surroundment of dust.
Here they will always be safe, be safe and stay with me always.